This is it, we finally know the 8 teams that will go to Montpellier, France on November 24 to 26 and compete in the Trackmania World Championship 2023 Final Stage!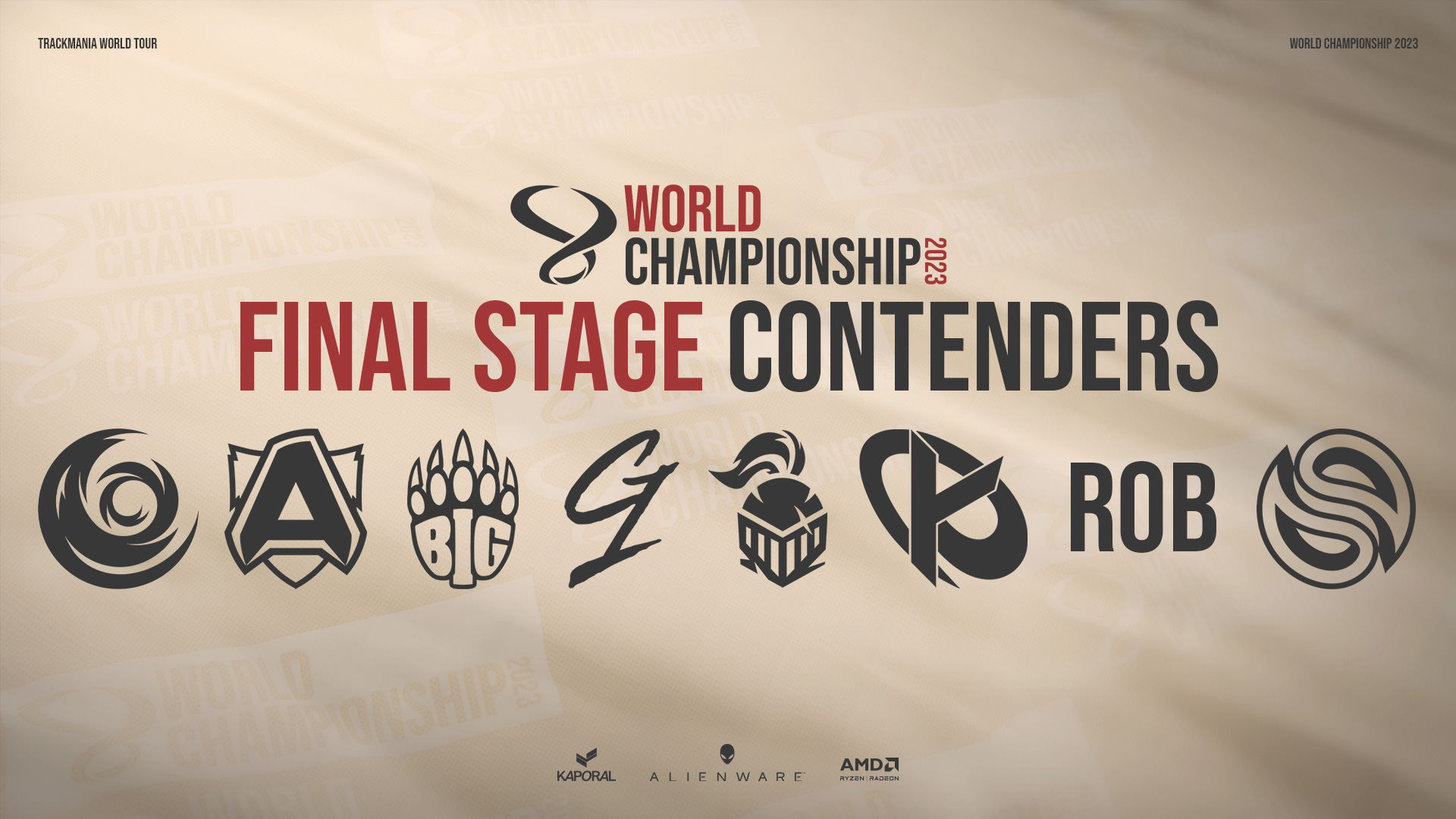 This weekend's Middle Stage was very intense with lots of twists and turns. A fierce battle between 16 teams to secure themselves a place at the Final Stage in Montpeller, France. 6 of the 8 qualified teams are TMGL organizations, joined by Airwalkers (Stufts/Whizzy) and Robbers (Razii/Epos). This will be the very first World Tour offline event for these 4 players, who are determined to challenge the best.
MVP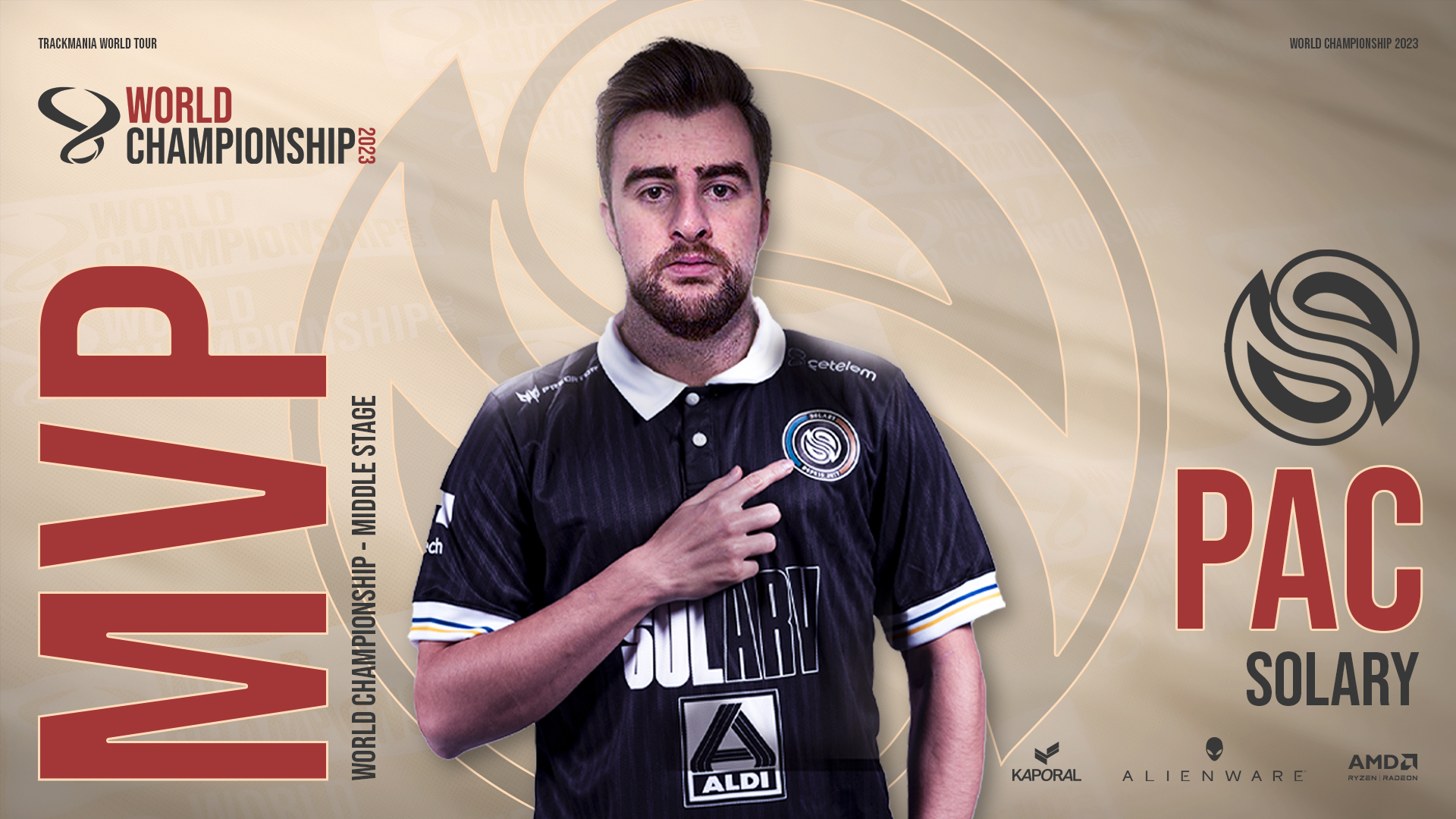 Solary (CarlJr/Pac) dominated Group A, beating GxP and Airwalkers to secure their ticket for the Final Stage. On their side, Airwalkers (Stufts/Whizzy) managed to beat Aurel and Hugo220 (orgless), GxP betatoast/Henkan) and Karmine Corp (bren/Otaaaq). Stufts and Whizzy will be strong contenders in Montpellier!
Group B was won by Alliance (Mudda/Soulja). The reigning TMGL champions found tough challengers in Robbers (Epos/Razii) in the Upper Bracket Final. The Swedish organization finally won this very intense match (4-3), forcing Robbers to win their next match to keep their dream alive. Epos & Razii's next match was against Team BPP (Legu/Pusztitopako), for a very balanced match. Pusztitopako, 16 years old, was clearly one of the best players this weekend. Nevertheless, Robbers managed to win the match, once again on a 4-3 score. Razii will be the very first Croatian player to take part in an offline Trackmania World Championship/Cup!
SINNERS (Kappa/tween) and Trident (baiwack/JSwag) were eliminated from this group. The 2018 World Champion, Kappa, is out, while the last offline Trackmania World Championship without tween dates back from… 2010 (he did not take part in 2021, but that edition was held online).
HIGHLIGHTS
Gamers First (Binkss/Gwen) overshadowed their opponents Tsun and Karmine Corp to win the Group C. Karmine Corp (bren/Otaaaq) still managed to secure their ticket for Montpellier, beating Raptors (NRGZ/Sheinimi) and Robbers.
Group D was certainly the most undecided group with Into The Breach (Affi/mime) and BIG (Granady/Massa) from TMGL, Team BPP (Legu/Pusztitopako) and the strongest TMCL team of the year: Alternate aTTaX (Skandear/Wosile). Both TMGL teams will go to France, ITB winning the group while BIG defeated Raptors to qualify themselves. ATX sadly lost their first two games while BPP got close to the Final Stage, but ended up losing their final match 4-3 against Robbers.
Next step is the Final Stage, played live from Montpellier, France on November 24-26 with the 8 best teams of the tournament!
Tags: Middle-Stage , TMGL , trackmania , Trackmania Grand League , Trackmania World Championship